Adilah Rattan Wall Shelf W/ 5 Hooks (Sale 20% Off)
79.90
Or 4 payments of $19.97 with

RRP $99.90 (Save $20)
Handmade in Indonesia, the Adilah is a versatile piece made from natural split rattan. Use it in your living space, Hallway or bathroom to display your favourite plants, Keys, vases or collectables.

The Adilah Rattan Wall Shelf with 5 Hooks is crafted entirely by hand by artisans in Indonesia, making it a unique and distinctive addition to any room. It's ideal for displaying your favourite items, from plants and keys, to vases and collectables, and is sure to create a stunning visual impact.
Measurements: L 60cm x W 11cm
Shop with Zoobibi for wall shelves and enjoy our 30-minute click & collect service, and 'free same day local delivery' if you are located within 7 km of our concept store in Melbourne. Zoobibi is located on 646 Burwood Road, Hawthorn East.
Payment Options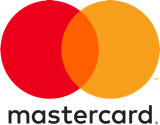 Share