Astor Deco Beaded Chandelier
799
Or 4 payments of $199.75 with

The Astor is an Art Deco inspired beaded chandelier that is a stunning statement piece. It will add a touch of glamour to any space. It features a sleek black metal frame with a circular shape and intricate beading in a geometric pattern. The beading is made up of small white beads.
The chandelier has one light in the middle and hangs from a sturdy chain. The art deco design of this chandelier is sure to bring a touch of elegance and sophistication to any room.
Note: The Chandelier includes cabling, fittings and ceiling rose cover. It must be installed by a qualified electrician. Light fitting is 220-240V, E27 Max 40W.
Measurements: H65 x W65 cm
Shop with Zoobibi for chandeliers and enjoy our 30-minute click & collect service, and 'free same day local delivery' if you are located within 7 km of our concept store in Melbourne. Zoobibi is located on 646 Burwood Road, Hawthorn East.
Payment Options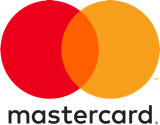 Share