Balloon Large Glass Vase Rose 32cm (Save $20)
79
Or 4 payments of $19.75 with

RRP $99 (Save $20)
Hand cast glass vase 

Measurements: D16 x H 32cm
Our glassware is made by hand and may have variations in each piece.
Please note bubbles can appear in the glass because it is blown glass. The shapes are formed literally with the craftsmen's breath.

Bubbles are part of the charm of a hand-blown piece and add character to each glass by making each piece different.
Payment Options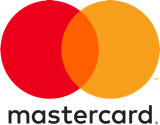 Share