Voluspa Apple Blue Clover 100hr Candle
59
Or 4 payments of $14.75 with

At sunrise, fresh clover springs from morning grass while violet emerges to meet it. Collectively breathing and sighing with spring's freshness, roses, lily of the valley, cucumber, jasmine and melon blossom at once to create an extraordinary bouquet.
VOLUSPA's signature 100hr glass jar silhouette is embossed in the iconic Japonica floral pattern, inspired by Japanese Chiyogami papermaking. The metallic decorative lid can be used to extinguish the flame or keep the candle dust-free when not in use. This best-selling format will transform the atmosphere for over 100 hours of burn time, and makes a beautiful jar for keepsakes, flowers or decor long after the candle is gone.
Fragrance
Notes: Andean blue clover, apple, oak moss
Specifications
‐ coconut wax blend
‐ 100% natural wicks
‐ hand-poured
‐ not tested on animals
‐ phthalates, parabens & sulfate-free
‐ made in the USA
‐ ~ 100 Hours
‐ 9.5cm x 13cm
‐ 510g
How to use
TRIM WICKS: Trim wicks to ¼" before lighting your candle. This helps prevent soot and extends the life of your candle!
ALLOW WAX TO POOL: Allow the wax to melt and pool right to the candle's edges with every light to prevent tunneling in the future.
SNUFF WICK: Use your coordinating candle lid or a wick snuffer to extinguish the candle without any smoke.
RE-PURPOSE: Don't throw away that pretty vessel! Repurpose to create your own keepsake.
Payment Options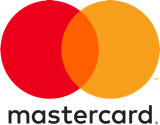 Share