Teak Wood Branches Side Table White (Save 17%)
249.90
Or 4 payments of $62.47 with

RRP $299.90 (Save $50) 
Handmade from teak wood branches, this side table or stool is a statement piece and a work of art. It is finished with a distressed white side finish. At the base of the Filippo are nylon protectors to prevent damaging and scratching the floor.
The Teak wood branches side table is more than just an accent piece — it's a work of art that not only looks stunning, but also protects the integrity of your home. Proven craftsmanship makes this one-of-a-kind side table or stool a luxurious addition to your space, exuding a timeless sophistication with its distressed white finish and teak wood branches.
Measurements: D 35 X H 40 cm
Shop with Zoobibi for unique side tables and stools and enjoy our 30-minute click & collect service, and 'free same day local delivery' if you are located within 7 km of our concept store in Hawthorn East, Melbourne.
Payment Options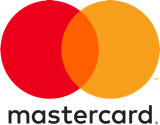 Share