Mina Arch Metal Floor Mirror in Antique Gold
229.90
Or 4 payments of $57.47 with

The Mina Arch metal floor mirror in antique gold is a stylish and elegant addition to any room in your home. Made of sleek black metal, the mirror features a unique arched design that adds a touch of sophistication to your decor. It sits on a sturdy base that keeps the mirror stable and secure as you use it. 
This Mina floor mirror is perfect for checking your outfit before heading out the door or for adding depth and brightness to your living space. It's also a great way to create the illusion of more space in smaller rooms.
With its simple yet stunning design, the Mina Arch metal floor mirror is a versatile and practical piece of decor that will enhance the style of any room you place it in.
Measurements: 61.5 X 102cm
Payment Options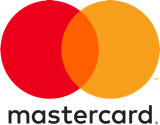 Share