Aria Glazed Small Bowl
8.90
Or 4 payments of $2.22 with

Handmade by our Artisans, the Aria glazed small bowl is a versatile piece for your table and can be used as a dip bowl, a side bowl or an olive bowl.
As the bowls are hand crafted, each bowl will be unique and will differ in appearance slightly. But that what makes each one so special, like us.
You can pair the Aria glazed small bowl with the glazed dinner plate, side plate, salad bowl and rectangular platter.
Measurements: D 11cm x H 6cm
Payment Options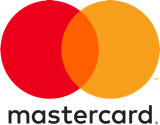 Share