Newport Indoor/Outdoor Directors Chair White/Grey (Save 17%)
499.90
Or 4 payments of $124.97 with

RRP $599.90 (Save $100)
The Newport deck/boat chair in matt white is composed of sturdy materials, making it suitable for outdoor use. Designed with clean, harmonious lines and fabrics with natural, muted hues, this folding chair features teak armrests, textilene fabric, an aluminium frame and stainless steel hardware for comfort, beauty and longevity. The removable seat pad is quick dry foam covered in textilene fabric, providing cushioning with practicality.
Available in 2 colours - white and anthracite.
Measurements: L55 x H87 x D45cm
Shop with Zoobibi for outdoor chairs and enjoy our 30-minute click & collect service, and 'free same day local delivery' if you are located within 7 km of the Zoobibi concept store in Hawthorn East, Melbourne.
Payment Options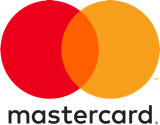 Share