Nippon Kodo Oedo-Koh Incense - Cherry Blossoms
36.95
Or 4 payments of $9.23 with

Nippon Kodo's Oedo-Koh Collection is inspired by the Edo period of Japanese history which lasted from the 1600's to the 1800's. This era is famous for 'Iki' an urban culture of 'dandyism' that emerged to celebrate a minimalist approach to life that embraced thoughtfulness. This series was created by master incense artisans from modern Tokyo, using fragrance to represent a range of Edo-inspired scenes.
The Japanese love cherry blossoms. The flowers bloom very briefly in spring, and upon gazing at them people muse about the transience of life and immerse themselves in the beauty of the blossom. They revel in having celebratory get togethers underneath a cherry tree, referring to the activity as hanami, or cherry blossom viewing. Women who enjoy traditional Japanese clothing wear kimono and obi (kimono sashes) with illustrations of cherry blossoms to relish the moment of spring. This incense is an aromatic profusion of such cherry blossom petals. The scent of this Cherry Blossoms fragrance is sure to stir up memories of spring's delight. Made in Tokyo, Japan. 

Specifications
‐ Wooden box with sliding cardboard case
‐ Includes 60 sticks
‐ No bamboo core for a clean burn, pure scent
‐ Includes mini tin incense holder
‐ Burn time: Approx. 12min
‐ Expertly crafted in Japan
‐ 6.7cm x 10.2cm x 2cm
How to use
Stick incense are the most popular of all types of incense. Place the incense stick in an incense holder and light the end, then blow out the flame. An incense holder that is big enough to catch the ash that will fall as the stick burns will be best for cleaning up afterwards.
Payment Options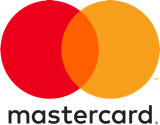 Share