Nora Round Platter 35cm (Save 45%)
24.95
Or 4 payments of $6.23 with

RRP $44.95 (Save $20)
Made from Paulownia wood, the Nora platter has a raw wood look that makes it feel organic and earthy.
Use it to store trinkets, keys, as a decorative display base or as a lemon bowl.
Note: Each bowl is hand crafted, each one is different and unique (just like you).
Measurements – D 35cm x H 4cm
Payment Options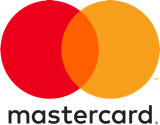 Share