Oud Magique by Eurythmique
59.95
Or 4 payments of $14.98 with

Product description

175g / 40 hours
Our candles are proudly made with natural soy wax and cotton wick infused with our exclusive blended fragrance oils made by our perfumer. 
All our candles are poured with love. 
The price only include the candle.
Made in Melbourne.
Perfumer's word
Bewitching, rare, enlighten your interior with the wood of kings endowed with this Agilawood, Clary Sage and Amber notes. 
Notes
Head: Muscade, Pepper, Ozone, Marine, Burn Incense
Heart: Agilawood, Labdanum, Clary Sage
Base: Sandalwood, Cedar, Amber
Payment Options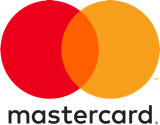 Share