Babe Oud Room Diffuser
69
Or 4 payments of $17.25 with

OUD - Luxurious. Enchanting. Balanced.
Be swept away into the deep, smoky nights of the Middle East, the textures and sounds of the souk tingling and alighting all your senses.
Fragrance Notes:
Top: Violet – enchanting, dark and earthy
Heart: Anise – herbaceous, candied spice
Base: Oud and Amber – deep and balanced, luxurious resinous, sweet and fragrant heartwood
Made in Melbourne, Australia
Solutions for:
Elevate and transform any space with our Room Scent Diffusers. The luxurious way to continually scent a room. Throws continuous scent to freshen & create balance and understated luxury in your favourite spaces & wellness world.
Size & how long will my diffuser last?
150mL | 5.07 fl oz
Please note the oils inside the vessel will fill to the half-way mark as the vessel used for this range is tall and not squat. You should get at least 6 months use from these oils.
About:
No. Ordinary. Fragrance.
Infused with the finest botanical fragrance oils, Babe premium room diffusers are perfect for throwing continuous scent in your space
Payment Options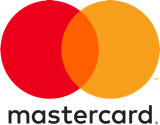 Share