Panneau Metal Wall Mirror Black (Save 30%) Small
22.90
Or 4 payments of $5.72 with

RRP $32.90 (Save $10)
Elegantly effortless, the Panneau is a small, round mirror that can be easily mounted on any wall. Its metal frame is finished in a deep black color, while its rope hanging strap exudes a country atmosphere. Solid and stylish, this mirror is the ideal piece for adding a sense of expanse to any confined area.
Measurements: Height with Strap 38.5cm / Mirror L 2.5 x D 25cm
Access extraordinary style with Zoobibi's range of wall and floor mirrors and enjoy our convenient 30-minute click & collect, plus 'free same day local delivery' if you're located within 7km of our concept store in Melbourne. Come and explore the beautiful Zoobibi concept store at 646 Burwood Rd, Hawthorn East. For any questions, call us on Ph 9882 7872 - we're open 7 days a week.
Payment Options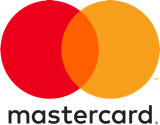 Share