Tallulah Rattan Weave Bedside Table Left Side (Save 17%)
494.95
Or 4 payments of $123.73 with

RRP $599.95 (Save $100)
Beautifully handmade by our Artisans in Indonesia, the Tallulah Rattan Weave bedside table is a statement piece for your bedroom.
The natural tones of the Flat Rattan Webbing bedside table sets a warm and inviting tone to any neutral scheme whilst the cane-look woven panels deliver an instant style update.
Each item is hand crafted by artisans...so each item can be slightly different, and colouring will vary as per the nature of the materials used. If you are after unique, and natural beauty then handmade is the way to go.
This bedside is sold as a single unity - it has the handle on the left, and opens to the right.
Measurements: L 50cm x D40 x H65cm
Payment Options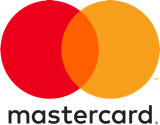 Share