Zara Teak Round Dining Table Black (Save 18%)
1,399.90
Or 4 payments of $349.97 with

RRP $1699.90 (Save $300)
Crafted from solid teak wood, the Zara Dining Table comes with a black finish. Teak wood is renowned for its strength against humidity and microbial growth, making the Zara an ideal choice for any home. Its design is enhanced by the architectural details at the base, with vertical wood panels.
Measurements: L 120 x H 78cm x D 120cm
Shop with Zoobibi for dining tables and enjoy our 30-minute click & collect service, and 'free same day local delivery' if you are located within 7 km of the Zoobibi concept store in Hawthorn East, Melbourne.
Payment Options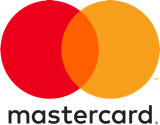 Share