SENCOLOGY Silent Tree Soy Candle
79.95
Or 4 payments of $19.98 with

A fresh smell of driftwood with the sea mingles, balanced by woody vetiver and warm olibanum.
Individually hand poured in Australia using natural soy wax and an untreated wooden wick. Crafted to perfection, giving up to 30 hours of burn time. 
Arom 
Aromatic Green
Notes 
Seaweed, Driftwood
Juniper, Lavender, Lemon
Olibanum, Tobacco, Vetiver
Size: 190g/6.7oz.
Safety: Burn within sight. Do not burn for longer than two hours at one time. Keep out reach of pets and children. Place the candle on a stable, heat resistant surface. Never move lit candle. Container may become hot. Failure to follow these instructions could result in fire hazard or injury.
Made In Australia
Payment Options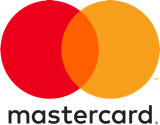 Share