Salus Tuberose & Grapefruit Hydrating Hand Wash 500ml
35
Or 4 payments of $8.75 with

Vegan, cruelty-free and made in Australia. 

A purifying and softening SLS free hand wash of cleansing grapefruit, relaxing rose, calming chamomile, soothing lavender and nourishing aloe. A moisturising and energising wash that leaves the skin soft and smooth. This natural, vegan-friendly hand wash harnesses the power of five invigorating essential oils for a profoundly cleansing yet moisturizing experience. Feel the energizing benefits of grapefruit, rose, chamomile, lavender, and aloe with every wash. 500ml.
 
How to use: Gently rub a small amount into wet hands and thoroughly rinse off. To further hydrate, apply Salus hand and cuticle cream.
Key Ingredients: Lavender / Grapefruit /
Aloe
Payment Options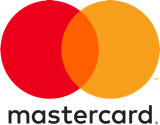 Share