Amare Acacia Wood Dip Bowl (Save 30%)
6.20
Or 4 payments of $1.55 with

RRP $8.90 (Save $3.70)
Made entirely of rich hardwood acacia, the Amare bowl adds beautiful warmth to any table arrangement. Perfectly sized for snacks, sides or remixed as a secondary storage option for jewellery or keys, the Amare is as practical as it is beautiful.
Measurements: 10cm x 3cm
Shop with Zoobibi for kitchen accessories and enjoy our 30-minute click & collect service, and 'free same day local delivery' if you are located within 7 km of our concept store in Melbourne. Zoobibi is located on 646 Burwood Road, Hawthorn East.
Payment Options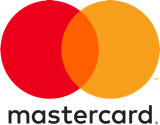 Share