Salus Body Exfoliation Mitt
15
Or 4 payments of $3.75 with

Crafted with 100% natural hemp fibre, the Salus Body Exfoliation mitt provides a spa-like experience in the comfort of your own home. Renew and invigorate dull, dry skin with this gentle exfoliant that reveals a more radiant complexion and improved texture with every use. Perfectly suited for all skin types.
Looking for a bath & body gift idea???? Combine the Salus hemp mitt with the Salus Eucalyptus & Aloe Invigorating Body Wash and create a body cleansing gift pack.
How to use: Rub over the body in a circular motion in the shower or bath with warm water and soap or a body cleanser.
Care instructions: Rinse and air dry after use.
Payment Options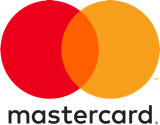 Share