SSAINT Cosmic Bang Parfum 50ml
119
Or 4 payments of $29.75 with

Australian Made + Paraben & Phthalate Free 
Testers are available instore if you want to find your soul scent. 
Like the arresting nostalgia of an ocean tide at midnight, it is lightning's crack wrapped soulfully in silk, a complex fusion of mystery and equilibrium.
The androgynous scents of black tea, bay leaf, hay, bergamot and tobacco transport oneself to an ancient earth accentuated by the delicacies of musk, fig and cedar.
This Christmas, SŚAINT has the gift that never stops giving: their luxurious, unisex scents made with organic ingredients, free of animal cruelty and harmful chemicals. Perfect for your customers, their loved ones, and the planet!
Unisex fragrance with the below notes:
Fig, Bergamot, Bay Leaf
Musk, Vetiver, Cedarwood
Hay, Tobacco 
Ingredients
SŚAINT ingredients are organically derived or wildly crafted wherever possible. It is within our values to help re-frame what it means to use synthetic ingredients in fragrance and share with our community the sustainable benefits available of such, when utilising synthetics safely in fragrance.
Through the use of safe synthetics, SŚAINT is able to push boundaries and create unique molecular combinations that are firstly derived from nature and secondly, paired with a scientific approach - innovating beyond the traditional notions of what it takes to create bold, clean and pivotally; safe scents. Safe for you and safe for our world.
Each of our fragrances contain 20% perfume concentrate, are cruelty-free and are without toxic chemicals or harmful elements. See below for full ingredient disclosure.
 Ingredient Source
Bay Oil Botanical
Bergamot Oil Botanical
Cedarwood Oil Botanical
Olibanum Resinoid Botanical
Patchouli Oil Botanical
Vetiver Oil Botanical
Benzyl Benzoate - Constituent of Olibanum Resinoid
Citral - Constituent of Bergamot Oil
Citronellol - Skin safe synthetic
Eugenol - Constituent of Bay Oil
Geraniol - Constituent of Bergamot Oil
Limonene - Constituent of Bay Oil, Bergamot Oil & Olibanum Resinoid
Linalool - Constituent of Bay Oil & Bergamot Oil
Shop with Zoobibi for SŚAINT perfumes and enjoy our 30-minute click & collect service, and 'free same day local delivery' if you are located within 7 km of our concept store in Melbourne. Zoobibi is located on 646 Burwood Road, Hawthorn East.
Payment Options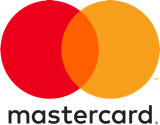 Share