Diyana Cermaic Pot White/Beige 11cm (Save 20%)
14.95
Or 4 payments of $3.73 with

RRP $19.90 (Save $4)
The Diyana ceramic planter is handmade, and is finished with a patterned stone effect. 
Team it up with the large Diyana pot.
Due to the nature of handmade items there may be slight variations in the size, surface texture, glaze consistency, colour or tone of the pot. This pot is suitable for indoor use and does not have a drainage hole.
Measurements: H 10 x D 11cm
Payment Options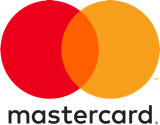 Share