VOLUSPA Goji Tarocco Petite Candle
28
Or 4 payments of $7.00 with

With a legion of adoring fans the world over, VOLUSPA's Goji Tarocco Orange boasts fragrant notes of zesty Italian Tarocco Orange, ripe mangoes and Himalayan Goji berries. Perfect for gifting, the embossed glass vessel makes a stylish addition to your living space. Hand poured in the USA with a 25 hour burn time. 
Fragrance
Notes: goji berry, ripe mango and Italian tarocco orange
Specifications
‐ coconut wax blend
‐ 100% natural wicks
‐ Hand-poured
‐ Not tested on animals
‐ Phthalates, parabens & sulfate-free
‐ Made in the USA
‐ Burn time of 25 Hours
‐ 5cm x 7.5cm
‐ 90g
How to use
TRIM WICKS: Trim wicks to ¼" before lighting your candle. This helps prevent soot and extends the life of your candle!
ALLOW WAX TO POOL: Allow the wax to melt and pool right to the candle's edges with every light to prevent tunneling in the future.
SNUFF WICK: Use your coordinating candle lid or a wick snuffer to extinguish the candle without any smoke.
RE-PURPOSE: Don't throw away that pretty vessel! Repurpose to create your own keepsake.
Payment Options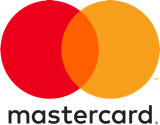 Share