Paloma Ripple Oval Vase Smokey Grey (Large) Save 16%
62.90
Or 4 payments of $15.72 with

RRP $74.90 (Save $15)
The Paloma ripple oval vase is the perfect vessel to style your artificial stems in any space. 
This glass vase is handmade, due to the nature of handmade items there may be slight variations in the size, surface texture, colour or tone of the vase.
Choose from Zoobibi's expansive selection of synthetic stems to accentuate the beauty of the Lola vase.
Measurements: W 27cm x  H 20cm
Shop with Zoobibi for vases and artificial flowers and enjoy our 30-minute click & collect service, and 'free same day local delivery' if you are located within 7 km of our concept store in Melbourne. Zoobibi is located on 646 Burwood Road, Hawthorn East.
Payment Options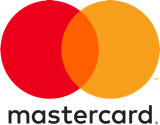 Share