Soft Touch Orchid in White/yellow
22.90
Or 4 payments of $5.72 with

A classical Phalaenopsis Spray consists of 7 cream white flowers, with a subtly yellow tongue. Petals are delightfully textured and closed buds feature at the tip of the stem. 
Our range of artificial flowers and plants are so lifelike -they looks real to the human eye.
And the best thing, the only maintenance for these beauties is a dusting every now and again.  

 Measurements: 69cm
Payment Options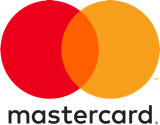 Share