ARABESQUE BOWL ANTIQUE - ROSE/TAUPE
24.60
Or 4 payments of $6.15 with

When adding a touch of elegance to table décor, the 
Arabesque Bowl is both stylish and practical. 
Handmade from antique rose and taupe coloured glass, it has a beautiful silhouette and intimate design. 
Perfect for entertainment, use this bowl for serving nibbles, snacks and more. 
Alternatively, display it on your kitchen benchtop as a decorative fruit bowl.
Care instructions:
Hand wash only.
Payment Options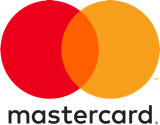 Share