Aristea Glass Table Lamp Gold/Green
149.90
Or 4 payments of $37.47 with

The Aristea is a gorgeous vintage inspired lamp that comes with a glass ribbed top sitting on a gold metal base.
Measurements: 20 X 12 X H52CM
Shop with Zoobibi for lamps and enjoy our 30-minute click & collect service, and 'free same day local delivery' if you are located within 7 km of our concept store in Melbourne. Zoobibi is located on 646 Burwood Road, Hawthorn East.
Payment Options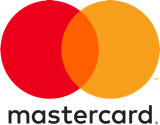 Share