Blue Cypress Conditioner 75ml
18
Or 4 payments of $4.50 with

Blue Cypress with Lemon Scented Tea Tree
Made in Australia. 100% vegan and cruelty-free.
Detangle stubborn locks with a formula that leaves them both hydrated and uplifted. Blue Cypress—valued for its vivid blue colour—comes together with other native botanicals to nourish the scalp and smooth hair follicles. Lemon Scented Tea Tree and Eucalyptus add a crisp, fresh scent.
BOTANICALS
Blue Cypress – a rare blue oil prized for its antibacterial qualities and woody aroma. Lemon Scented Tea Tree – a certified organic oil with powerful cleansing benefits and a beautifully fresh scent. Eucalyptus Oil – with antibacterial and antiviral properties, it revives, refreshes, and purifies.
For conditioning: Hydrolysed Wheat Protein – naturally derived from wheat, it works to repair and strengthen hair. Panthenol – derived from Vitamin B5, it is celebrated for adding moisture and body to hair.
Payment Options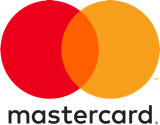 Share