SSAINT Parfum Signature Set
119
Or 4 payments of $29.75 with

Australian Made + Paraben & Phthalate Free
A collection our of signature scents in our travel size bottles (10ml), allowing you to experience every sensation of our range from the comfort of your palm. 
Take this set anywhere you go, its the simple combination of the Discovery Set (just a fraction larger).
This Christmas, SŚAINT has the gift that never stops giving: their luxurious, unisex scents made with organic ingredients, free of animal cruelty and harmful chemicals. Perfect for your customers, their loved ones, and the planet!
Explore our full collection of parfums.
Each set contains four 10ml bottles;
Cosmic Bang
Twenty Two
Smokeshow
Modus Vivendi
Now you can experience all of the SŚAINT scents before deciding on a favourite.
Ideal for yourself or the perfect present, this is the ultimate indulgence.
Shop with Zoobibi for SŚAINT perfumes and enjoy our 30-minute click & collect service, and 'free same day local delivery' if you are located within 7 km of our concept store in Melbourne. Zoobibi is located on 646 Burwood Road, Hawthorn East.
Payment Options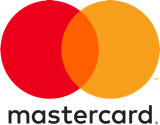 Share