Artemis Medium Date Leaf Tray W/ Handles (Save 18%)
47.95
Or 4 payments of $11.98 with

RRP $58.90 (Save $17)
Artemis is a tray shaped basket handcrafted from date leaf. It comes with handles and is great for decorative storage solutions such as magazines, a throw, or towells.
Note: These baskets are handmade. Each item is unique (just like us) - there may be some variances in size and colouring.
Sold seperately.
Measurements: D 36 x H 5.5cm
Shop with Zoobibi for baskets and enjoy our 30-minute click & collect service, and 'free same day local delivery' if you are located within 7 km of our concept store in Melbourne. Zoobibi is located on 646 Burwood Road, Hawthorn East.
Payment Options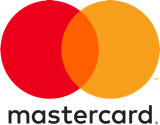 Share