Franka Stainless Steel Measuring Spoons Set (Save 50%)
7.90
Or 4 payments of $1.97 with

RRP $15.90 (Save $8)
Elevate your cooking experience with the Franka Set of 4 Stainless Steel Measuring Spoons. Crafted with durable stainless steel, these spoons are both stylish and practical. This set includes 1 tbsp, 1 tsp, 1/2 tsp, and 1/4 tsp, making them a must-have for any home chef. Buy now and enjoy 50% off.
A great gift for the home cook.
Shop with Zoobibi for measuring spoons and measuring cups and enjoy our 30-minute click & collect service, and 'free same day local delivery' if you are located within 7 km of our concept store in Melbourne. Zoobibi is located on 646 Burwood Road, Hawthorn East.
Payment Options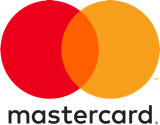 Share