Gentle Habits Ritual Diffuser Oil - TASMANIA
30
Or 4 payments of $7.50 with

Welcome to Tassie - Dark and Stormy
Sultry with a strong masculine tone of leather and Frankincense. This scent will take you to the roaring coast in Tasmania with a scotch in hand.
Our diffuser oils are a blend of high quality fragrances made with Australian blended essential oils.
8ml, 0.27 lf oz. 
Scent notes:
How to Use
Add a few drops of our best-selling Incense-scented Ritual Diffuser Oil - BONDI BEACH to your Aromatherapy Diffuser, Ceramic Oil Burner, or car diffuser for an enjoyable aromatic experience.
Shake bottle before use.
Use with dilution and do not put directly on skin. Keep out of reach of children and pets. Do not ingest and clean up any spillage immediately.
Ingredients 
Blended fragrance oil made in Australia with natural fragrances, parfum (phthalates free) and essential oils.
Payment Options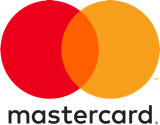 Share