Happy Whale Training Chopstick in Purple (Save 50%)
8.90
Or 4 payments of $2.22 with

RRP $18.90 (Save $10)
The Happy Whale Training Chopstick (Save 50%) provides a fun and easy way to learn how to use chopsticks. Constructed with premium silicone, this training chopstick set is safe for children of all ages.
A cute gift for kids or grown-ups learning how to use chopsticks.
Care 
Dishwasher-safe on top rack.

Stains can be removed with hot soapy water.

Do not microwave, boil, or sterilize via steaming.

Avoid direct sunlight or heat sources when storing.

Keep products in a dry environment.
Measurements: H 24cm x W 3.7cm
Translation missing: en.products.label.kid-friendly
Payment Options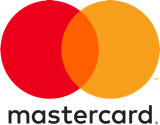 Share