Jolene Farmhouse Aged Zinc Planter (Lge) Save 55%
49.95
Or 4 payments of $12.48 with

RRP $109.95 (Save $60)
This classic ribbed Jolene galvanized planter is a rustic delight to behold, with its white-washed zinc finish. Crafted to be used as a planter, drill a drainage hole in the bottom and it can bring life to any living room or patio. Or if you'd rather, the size makes it great for firewood storage, a waste bin, or even stashing potatoes in the kitchen. Add a touch of charm and character to your space!
Team it up with the Jolene Small and Medium sized planters.
Measurements: H 40cm
Shop with Zoobibi for pots and planters and enjoy our 30-minute click & collect service, and 'free same day local delivery' if you are located within 7 km of our concept store in Melbourne. Zoobibi is located on 646 Burwood Road, Hawthorn East.
Payment Options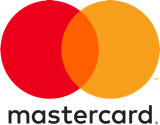 Share