Leif Boronia Candle
79
Or 4 payments of $19.75 with

Scent. Rich Amber, Oud & Floral Spice
Indulge in the sumptuous scent of Leif Boronia - lavishly layered in rich amber, oud, and exotic floral spices. Create unforgettable moments with Leif candles, a delightful sensory experience of vision and aroma. Hand-crafted in Australia using soy wax, the Leif candles are nestled in bold nude glass vessels and presented in a stylishly designed Australian gift box - the ideal present!
Scent Notes
Top: 
Bergamot & Lemon
Heart: 
Boronia, Rose & Patchouli
Base: 
Cedarwood Oud & Amber
Dimensions: H 10cm x D 8.5cm

Burn time: approx. 44 hours.

Candle care
Allow the wax to reach the edges of the vessel on the first burn for the best results. Cut the wick to 5mm before each lighting. If soot forms, wait for the candle to cool down and then wipe it away with a damp cloth. Ensure wax is free of debris. Keep the candle in a cool, dry spot and out of direct sunlight. Ensure the candle is never left alone while burning. Put the candle out once it reaches 10mm.

Warning
Keep your Leif Boronia Candle alight on a secure, even surface. Keep an eye on it while burning and never for more than two hours. Keep away from drafts, vents, as well as away from kids, animals, and other combustibles. To avoid skin or eye contact, make sure to stay put. If wax touches your skin, wash it off with some soap and water.
Payment Options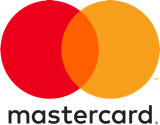 Share