Leif Hair Double: Shampoo & Conditioner Gift Pack
84
Or 4 payments of $21.00 with

Blue Cypress with Lemon Scented Tea Tree
Made in Australia. 100% vegan and cruelty-free.
SCENT. Fresh & Herbaceous
INCLUDES. Blue Cypress Shampoo 500ml & Blue Cypress Conditioner 500ml
A refreshing double to wake up heads that need clearing. These fresh formulations hero Blue Cypress, a rare blue essential oil abundant in antibacterial properties. Lemon Scented Tea Tree and Eucalyptus add a refreshing aroma. The products come beautifully boxed and packed in a reusable drawstring cotton bag exclusive to online orders.
BOTANICALS
Blue Cypress – a rare blue oil prized for its antibacterial qualities and woody aroma. Lemon Scented Tea Tree – a certified organic oil with powerful cleansing benefits and a beautifully fresh scent. Eucalyptus Oil – with antibacterial and antiviral properties, it revives, refreshes, and purifies.
For cleansing and conditioning: Hydrolysed Wheat Protein – naturally derived from wheat, it works to repair and strengthen hair. Panthenol – derived from Vitamin B5, it is celebrated for adding moisture and body to hair.
Payment Options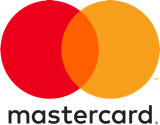 Share