Leif x Armadillo Barefoot Rug Cleaner
35
Or 4 payments of $8.75 with

SCENT
Eucalyptus Oil Blue Mallee
Fresh & Camphorous
Barefoot is a plant-based rug refresher and concentrated spot cleaner that is gentle on natural fibres. Developed specifically for wool, native essential oil of Eucalyptus Blue Mallee delivers a fresh, camphorous aroma that uplifts the senses as it revitalises the rugs underfoot. Packaged in a 100% recyclable bottle, the cleaner is non-toxic, biodegradable and made in Australia. 
Created in collaboration with Armadillo, Barefoot was born from a shared design philosophy that is both distinctive and sustainable.
Eucalyptus Blue Mallee – revives and refreshes with antibacterial properties.
How to Use
For cleaning: Ethanol Denat, Sodium Citrate and Coco Glucoside – work to gently lift grease and stains and reduce oily residues without stripping away natural wool fibres.
Payment Options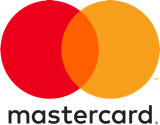 Share