Marcella Small Inlay Pot in Nude/Blue
44.90
Or 4 payments of $11.22 with

Shell Inlay is a design technique where a custom cut shell is set into an unfilled area of the piece to create the item so when the shell is placed, it's level with the surface material of the piece. 
Each piece is expertly hand crafted by handmade by our Artisans in Vietnam. No one piece is the alike...you get a truly unique and evocative statement piece for your home.
Pictured in a set, sold seperately.
Measurements – Small - 20 x 20 x 20cm

Payment Options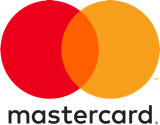 Share