PEOPLE, PLACE, COMMUNITY CANVAS ART PRINT - 90 x 120cm
639.20
Or 4 payments of $159.80 with

ARTIST - Maria Watson-Tridgett
ARTWORK STORY
Nginhagu, is a word from Wiradjuri language, meaning' belonging too'. My artworks tells a story about cultural identity and belonging, and the importance of people, place, and community.
My paintings express my connections to my Aboriginal culture, in contemporary expressions of now! I am a proud Koori woman of the Wiradjuri people from the Central West of NSW.
I am a storyteller and self- taught artist and I have been painting and exhibiting for more than a decade. Painting quietens my mind and supports me connect with my Culture, Country, and Ancestors. Painting strengthens my Aboriginal identity and creates a sense of belonging to 'people and place'.
My painting style is a contemporary fusion of abstract and Aboriginal art, using groups of symbols as a way of narrating a story and preserving cultural traditions. It is the way our people have passed on information for thousands of years.
I am passionate about sharing my art, with an intention of positively influencing people's attitudes and awareness of Australia's First Nations people and our rich diverse cultures.I have created many commissioned artworks for private collectors and corporate organisations, both national and international.
Payment Options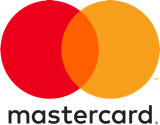 Share