Redecker Pit Towel
29.95
Or 4 payments of $7.48 with

This recycled cotton terry towel by Redecker is ultra absorbent and woven in assorted brightly coloured threads. Perfect to use in the kitchen as a drying mat for washing up, as a hand towel, pet towel or to keep handy with the picnic set.
*colour combination of each towel may vary.
Specifications:
‐ 100% natural
‐ 100% biodegradable
‐ 100% recycled cotton
‐ Expertly crafted in Egypt
Measurements: 45 x 90cm
Care: Machine washable at 60 degrees.
Payment Options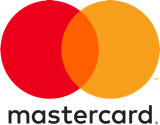 Share