Salus Lemon Bliss Buff & Bath Salts
14
Or 4 payments of $3.50 with

Vegan-friendly + Cruelty-free + Made in Australia
Experience the revitalizing benefits of the citrus-scented Lemon Bliss. Take a moment from your hectic lifestyle for the ultimate soothing experience.
Exfoliate and regenerate dull or dry skin with this zesty spa blend of lemon myrtle leaf, energising green clay, mineral rich sea salts and lemon myrtle essential oil. Suitable for all skin types.
A perfect present for the person who needs to chill and savour the moment.
How to Use
For a revitalizing sensation, blend the bath salts with a gel-based cleanser or body oil and rub into the skin. Additionally, they can be added to your bath for a soothing dip.
Key Ingredients
Sea Salt / Australian Green Clay / Lemon Myrtle
Leaf
Payment Options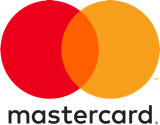 Share