Tamia Ceramic Pot Matte White (Large)
79.90
Or 4 payments of $19.97 with

The Tamia ceramic vase features a textured surface that adds to its unique charm. Perfectly styled alongside our smaller Tamia base or on its own. You may see subtle variations in size, surface texture, glaze consistency, colour, and tone. This pot is ideally suited for indoor decor, but it's essential to note that it does not come with a drainage hole.

Note: These decorative vases do not come with a guarantee they will hold water.
Choose from Zoobibi's expansive selection of synthetic stems to accentuate the beauty of the Tamia vase.
Measurements: W 21cm x  H 30cm
Shop with Zoobibi for vases and artificial stems and enjoy our 30-minute click & collect service, and 'free same day local delivery' if you are located within 7 km of our concept store in Melbourne. Zoobibi is located on 646 Burwood Road, Hawthorn East.
Payment Options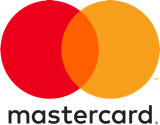 Share