Voluspa Forbidden Fig 100hr Candle
59
Or 4 payments of $14.75 with

VOLUSPA's Forbidden Fig unearths the pure magnificence of the wild fig tree. Rooted down in the dry sun-drenched soil, smooth white bark unfolds with fragrant facets of lush green leaves. This matriarch of the orchard is crowned with succulent dark fruits, filled with coveted sweet nectar and armed with sophisticated woody stalks. The rustling wind sweeps up the essence of plump wild berries and fallen crushed leaves, leaving you with an aromatic fragrance so sweet and alluring that it earns its name - Forbidden Fig.
Housed in a VOLUSPA signature embossed glass vessel that adds a stylish accent to you living decor. 
Fragrance
Notes: ripened fig, velvety musk, midnight rose & fig leaf
Specifications
‐ coconut wax blend
‐ 100% natural wicks
‐ hand-poured
‐ not tested on animals
‐ phthalates, parabens & sulfate-free
‐ made in the USA
‐ burn time 100 Hours
‐ 9.5cm x 13cm
‐ 510g
How to use
TRIM WICKS: Trim wicks to ¼" before lighting your candle. This helps prevent soot and extends the life of your candle!
ALLOW WAX TO POOL: Allow the wax to melt and pool right to the candle's edges with every light to prevent tunneling in the future.
SNUFF WICK: Use your coordinating candle lid or a wick snuffer to extinguish the candle without any smoke.
RE-PURPOSE: Don't throw away that pretty vessel! Repurpose to create your own keepsake.
Payment Options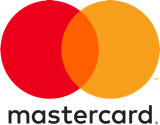 Share